Activities: things to do and see...

Errislannan and Connemara Golf Links – 8 miles
Driving/ cycling on the Roundstone/Ballyconneely Road brings you to the turning in Errislannan where the Alcock and Brown Memorial is sited. This commemorates the first trans-atlantic flight which took place in June 1919. Continuing on the Ballyconneely Road brings you to the famous Coral Strand and beautiful beaches at Mannin are further along and signposted. Through the village of Ballyconneely you come to the Championship Connemara 18 Hole Golf links which is open to the public – 8 miles from Clifden.

special events in clifden...

irish nights in june, july and august...Every Tuesday night in June, July and August there is an Irish night which begins at 9 p.m. It takes place in Clifden Town Hall and is very popular among visitors to Clifden. You can enjoy a feast of Irish traditional music and dancing and join in if you like!

connemara pony show...Clifden is home to the internationally renowned Connemara Pony Show which is held on the third Thursday of August every year. Since 1947 the show has taken place on the fair green in Clifden.

clifden community arts week...Clifden hosts a Community Arts Festival the last week of September, every year. A wealth of talent musicians, poets, novelists, artists and others share their skills, talents and the fruits of their work and enhance the cultural and social life of Clifden.

out and about in an unspoilt environment...There is something to suit everyone that visits the Clifden area. Popular activities include: golfing, horse-riding, cycling, walking, mountaineering, fishing, deep sea fishing,beaches, painting, national parks, Kylemore Abbey, scuba-diving, ballad sessions and island tours. We will be delighted to give you any further information you may require to persue any of these activities.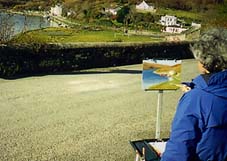 artists are spoiled for scenes...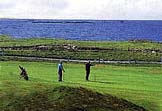 a golfers paradise...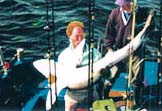 exciting deep sea fishing...